Thursday, July 24, 2008
new columns up!!!
and there's new faces and old faces and not everyone has their shit in yet, so keep checking back...and enjoy!
greeze
Sunday, July 13, 2008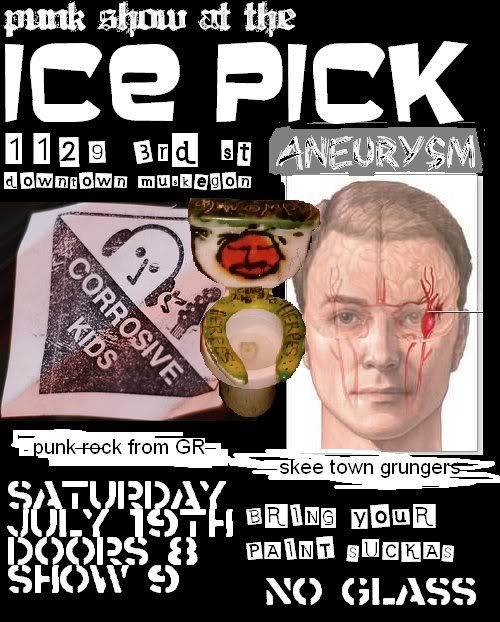 GO TO THIS SHOW. i just read a long archived bep post from 3/02 about the icepicks funeral.
the icepick will never die.
oh and greeze imma kick your ass for posting your link to the orphanage pictures as a myspace link! you know people without myspaces cant look at them! you dink!
seeya at the show folk's! stay punk! go swimming! casey
Tuesday, July 08, 2008
something to tide you over until this month's columns are up...
pics of the first orphanage show last june!!!
greeze's
casey's
Friday, July 04, 2008
i was running on punk rock time so the columns will be a week late. i'm working on bunch of pictures....i really am too!