Tuesday, September 30, 2008
THE MCGRAFT PARK BANDSHELL SHOW DID NOT HAPPEN.
ITS HARDER TO SET ONE OF THOSE UP THAN ORIGINALL PLANNED!
ITS OCTOBER! THE LEAVES ARE TURNING ORANGE!
the bandshell show info will be up here as soon as I get it!
ALSO DONT MISS THESE SHOWS: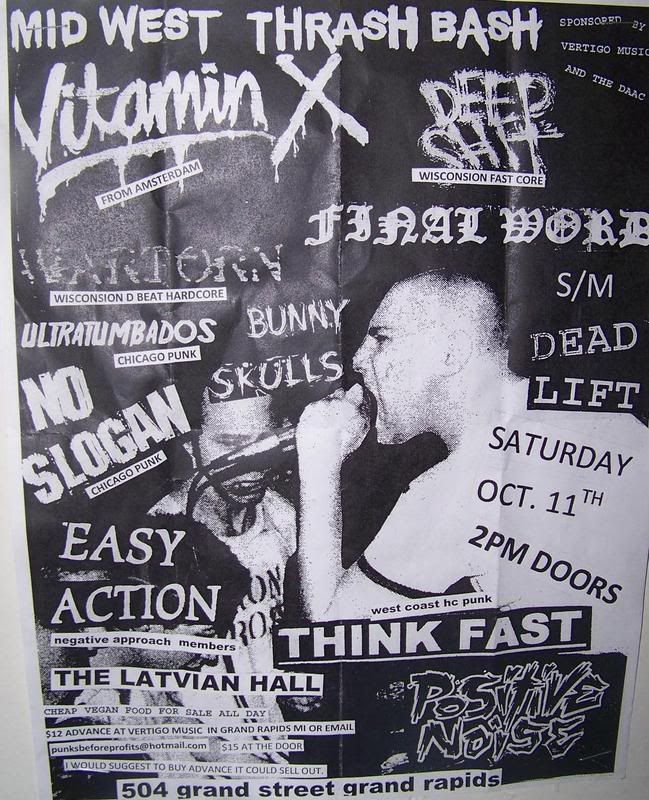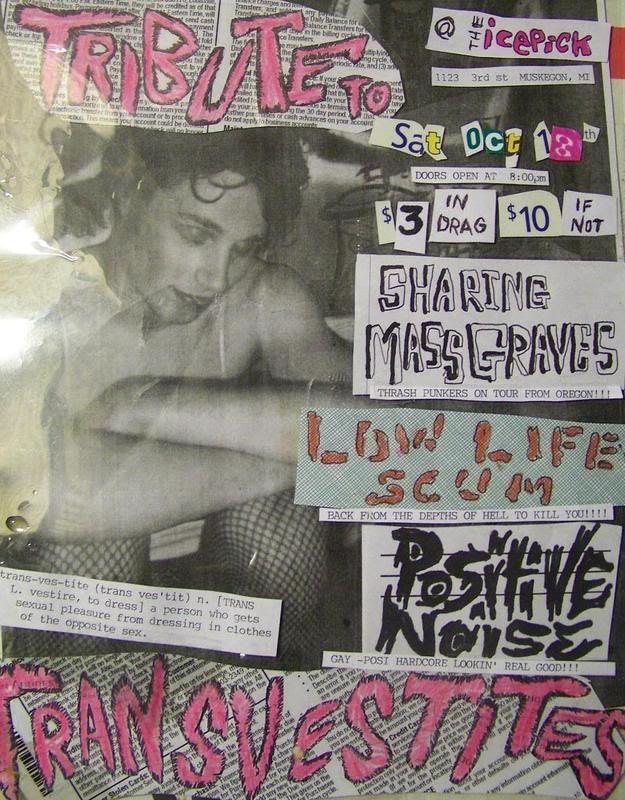 check out my livejournal for pictures of the POTHOLE HOUSE SHOW
the other night! IT WAS A BLAST
http://caseytheloring.livejournal.com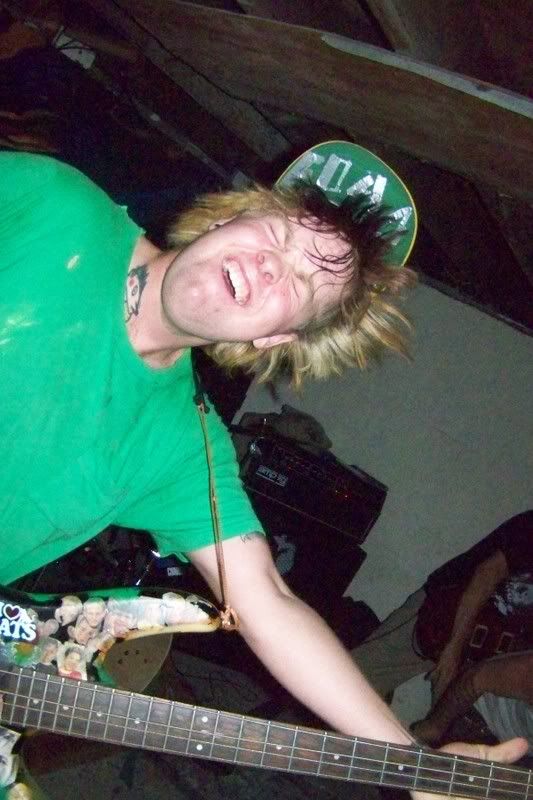 Saturday, September 27, 2008
you will thrill as the dramatic events leading to the close of time are revealed during this exciting punk show!

TONIGHT @ the pothole- 3209 peck street, muskegon, mi 49444. it's a benefit for a new kitty who needs her shots and other medical expenses. donations only and appreciated!

featuring:
S&M hc punk from gr
PLANET OF I.D. mkg spoken explosions
POSITIVE NOISE mostly mkg hc

SHOW STARTS AT 7 PM SHARP!!!

no booze either, drunky! everyone is welcome to spend the night- MCGRAFT PARK SHOW TOMORROW!

follow this blog for all the updates!

Thursday, September 18, 2008
HUGE show sunday @ mcgraft park (lakeside) in MKG SUNDAY!!! starts @ 3pm sharp!

Thursday, September 11, 2008
browneyepie dotcom needs your support! it's time to renew the dotcom part again!!! please paypal $1.00 to greezus@gmail.com and heelp keep this thing breathing...
browneyepie print just got a copy machine! our very first press! well, it's a copier, not a printing press, and yes, there is a big difference!
sock's column is up for august
, so i think that's all of 'em. the topic was: when did you know you were punk, and what was our first/best show...something like that!
punks before profits ryan might be doing an occasional update here and there to let us know what's up in GR... gonna have a bunch of reviews up soon. will repost then.
subscribe to this blog for updates... but i might be switching over to wordpress soon!
other news: after 7 years, BADCOCKS have reunited with original guitarist, DICK BADCOCK (gr's krabs, weapon-x...). They should be ready for something before too long, so look out! LOW LIFE SCUM has no future. guitarist BIG KEV is back, while guitartist predARTHUR is going back to alabama for the winter again in october. i forget the name of his band with BEE & JEFF, but what about that band too? more good bands going to shit. RICK JOHNSON ROCK N ROLL MACHINE is a full band now. how he finds time while touring the world with MUSTARD PLUG making the big punk rock bucks, i don't know...
i might be looking to sell a drumset. kontakt me if yr interested...
wish YOU could write columns too? YOU can! kontakt me if interested. september's topic will be emailed out soon!