Saturday, December 22, 2007
hey dudes, quit getting on my ass about the columns not being up! ITS ALL GREEZE! I SWEAR.
that motha fugga not only is solely responsible for the loss of suckbomb.com, but he is also a slow fudge packin' woodsmen from the north! HAHA!
Anyways, I am renting a car and going to Florida for this awesome punk fest called 'this is for you fest' gotta get out of this shitty snowy state! BIKES AND SWIMMING HERE I COME.
when I get back I better see all of you loyal readers at the Southern Houses' last show.
I am moving to the HEIGHTS! woo hoo!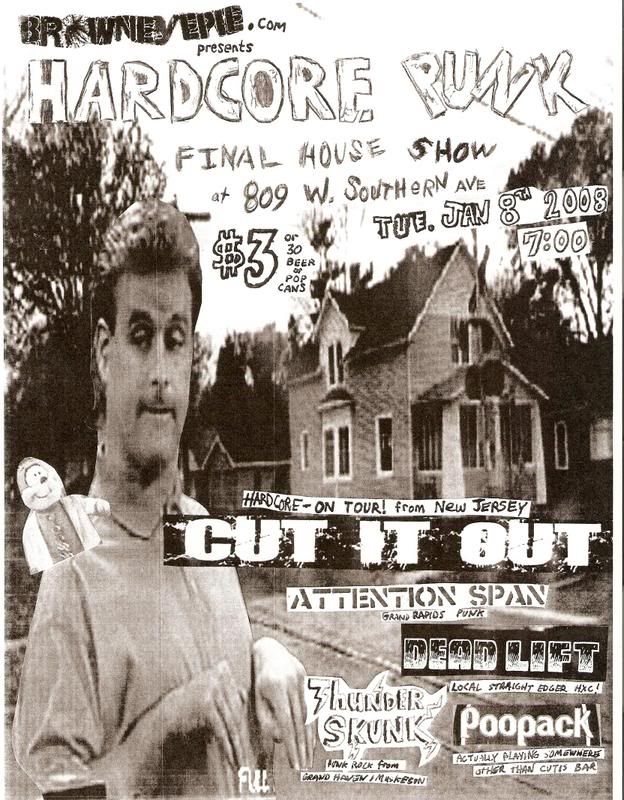 don't be an idiot. STAY PUNK!
-casey