Friday, April 25, 2008
SORRY IT TOOK ME SO LONG TO GET THIS THING UP HERE, LOYAL BEP READERS PLEASE COME. THE BAND BARREN IS COMING FROM CHICAGO. I THINK THERES A MEMBER OF NO SLOGAN IN THE BAND AND THEY HAVE A GIRL SINGER. YOU KNOW WHO ATTENTION SPAN IS.... AND IM ALSO TRYING TO GET A NEW PUNK BAND FROM GRAND HAVEN CALLED ARTICLE 15 TO PLAY AS WELL... PLEASE COME! SUPPORT MARK SPANIOLA!!! SUPPORT THE MOSS!!! SUPPORT THE SCENE.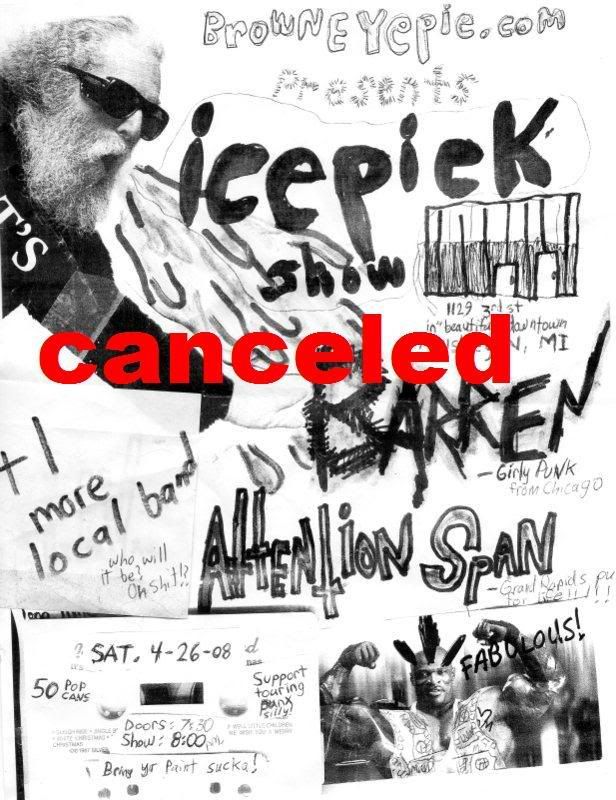 and incase you missed the season premier of my new tv show on muskegon cable channel 97 last week, its also available on our AWESOME (shitty) website i made in like 4 and a half minutes.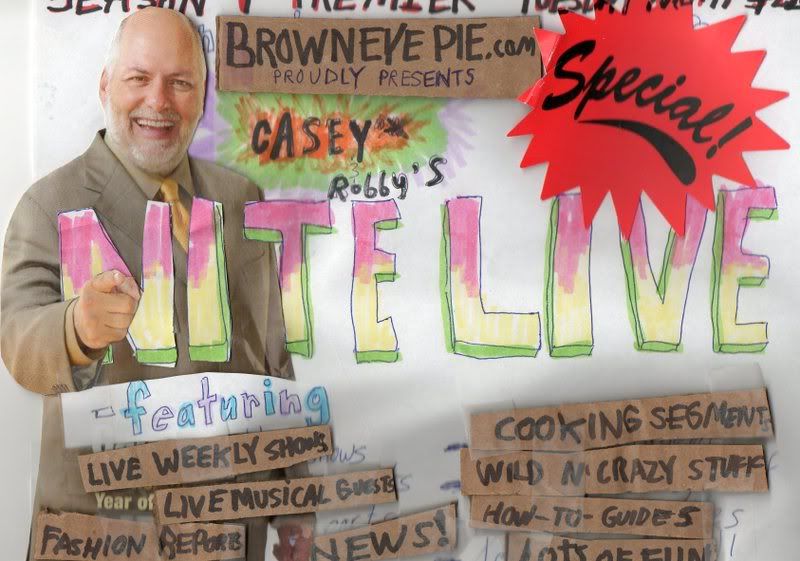 Stay classy Muskegon,
Casey