Sunday, July 13, 2008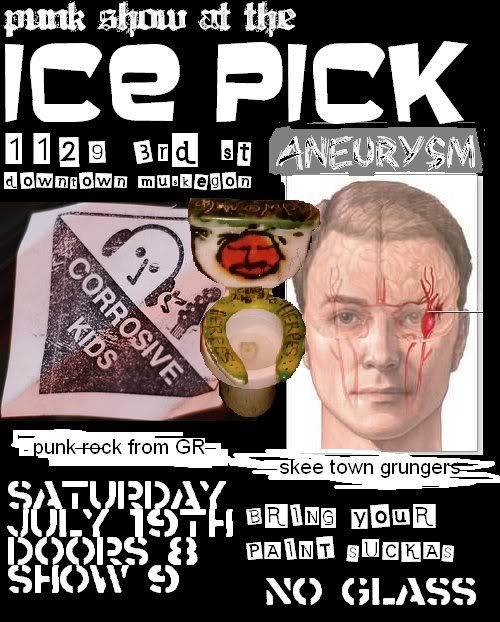 GO TO THIS SHOW. i just read a long archived bep post from 3/02 about the icepicks funeral.
the icepick will never die.
oh and greeze imma kick your ass for posting your link to the orphanage pictures as a myspace link! you know people without myspaces cant look at them! you dink!
seeya at the show folk's! stay punk! go swimming! casey